Royal Ascot 2022 [Milktray's Coach]
Important: We've made changes to the way you pay instalments! The lead person will be responsible for making all further instalments by logging into their account.
Please check 'How to book' below prior to booking.
Information
Itinerary
Food & Drink
Dress Code
Pricing
How to book
Information
Travel on DJ Milktray's coach to one of the most glamourous race days in the world! Packages include breakfast, lunch and a mouth watering evening buffet along with drinks inclusive through the day.
Please click a tab for further information!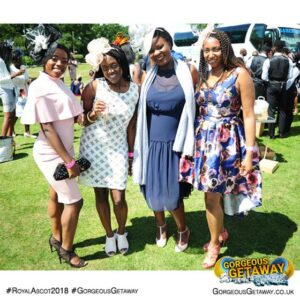 Itinerary
Food & Drink
Dress Code
Pricing
How to book