[whohit]Silver[/whohit]
Silver £200 (Earlybird) | £225 (After)
This package includes the following:
● Airport to hotel transfers
● 4* Hotel Room (2 nights)
● Breakfast (2 mornings)
Friday :-
● Poolside Lounge & Games (All day)
● Rooftop Reception (9pm)
● 'Party in the City' @ Otto Zutz Nightclub! (11pm)
Choose 1 basic option  (Friday PM OR Saturday AM)
1)  City Shopping & Lunch
2) Camp Nou FC Barcelona Stadium Visit
3) *New* Massage & Spa
Saturday :-
● Daytime Pool Party (3pm)
●  Gala Dinner + Comedy (9pm)
●  Masquerade Ball (11pm – 4am)
Please note that flights are not included in any package.
The Options

Shopping & Lunch
#ExtremeRetailTherapy. The City awaits you (and your credit card!) You'll be transferred by coach to the city to do a spot of shopping. Either Friday PM – there in time to get some lunch before shops open after Siesta, OR Saturday AM – you'll get in a few hours before having lunch and heading back for the Pool Party onsite at the resort!

Camp Nou FC Barcelona!
An unforgettable trip to experince the history of FC Barcelona! Feel the same emotions that the players feel every time they walk on to the Camp Nou pitch.
*New* Massage & Spa
The Ultimate relaxation option! Exclusive access to the Indoor heated pool, Steamroom, spa and a 30 minute massage with professionals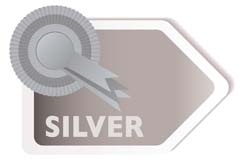 About Silver
This midway package is ideal for those that want to fully enjoy the weekend without putting too much stress on the old bones. You may be concerned about not making it to work on Monday… If so, choose this option!