Hotel & Entertainment Package
£185 / £200 SOLD OUT | £225 Hotel & Ent Package
[ESPRESSO_TICKET_SELECTOR event_id='2504′]
Kindly note cancellation policy at bottom of this page.

Pricing (Per person)
Earlybird £185 (£25 + £50+£50+£60)
2nd release £200 (£25 + £55+£55+£65)
3rd release £225 (£25 + £60 + £60 + £80)
Please select deposit to secure this package. Note Flights are not included in our Hotel packages. Hotel rooms are based on 2, 3 or 4 people sharing a room – Each booking is per room and must be for 2 people. Please make a separate booking for other rooms. Inclusive itinerary shown below. Choose additional activities and excursions to personalise your holiday! Relax, Explore, Party!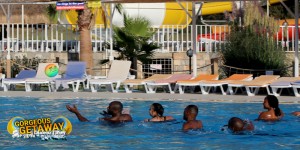 Thursday 22nd Sept 2016
'Arrivals' – We suggest you book an early flight and make the most of the day. Alternatively book half day at work and catch a mid afternoon flight (15:05 Easyjet arriving 9pm). Either way, you'll arrive at the hotel in good time for the start of activities throughout Thursday!
15.00 Hotel Check in
16.00 Hotel Poolside Lounge ○ Music
16.00 Book an optional Activity
21.30 – Dinner on the strip (Booking required)
23.00

Party

 BALLERS & BALLETTES – Sportswear

 [Warmup Bar Hop]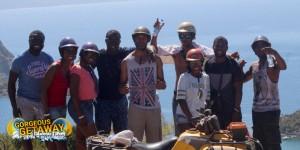 Friday 23rd Sept 2016
'Neon' – After breakfast the staff and reps will introduce themselves then get the official pool party running through the afternoon! Around 4pm we pause to allow members to get ready for the main event 'Boat cruise to a private Beach and Neon Party' Get your neon body paint ready! On return you'll have two hours to re-cooperate before the House Hotel Party!!
07.00 Breakfast to 10.00
11.00 Official Welcome Reception!
12.00 

Party 

SPLASH [House Hotel Pool Party]
13.00 Book an optional Activity/Excursion
18.00 Book optional Excursion (Recommended!)
00:30 

Party

 WIG PARTY – OLDSKOOL vs NEWSKOOL Showdown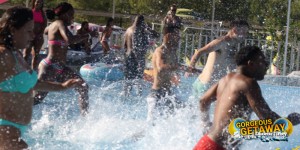 Saturday 24th Sept 2016
'Activities' -The Friday party night finishes early enough to ensure you make any chosen activity at 11am! There's a 2 hour break after activities to get your 'all white' on, ready for transfers to the biggest Aqua Park in Fethiye! A few hours of waterslides, wavepools, watergames and the infamous musical sunbeds, then it's time to get your King, Queen, Traditional (or animal) outfits ready for the 'Coming to America' themed party!
07.00 Breakfast to 10.00
11.00 Book an optional Activity/Excursion
12.00 Hotel Poolside Lounge ○ Music ○ Games
16.00

Party

 ALL WHITE [Waterpark Party]
21.45 

Party

 COMING TO AMERICA [Themed Dinner & Party]
Sunday 25th Sept 2016
'Blue Lagoon' – This year we are taking you to the best sandy beach in Olu Deniz, inside the world famous Blue Lagoon. Still recovering from Saturday night party? Chill out on a sunbed, have a relaxing paddle on a pedalo and soak up the alcohol by purchasing from the mouth-watering Turkish BBQ. Not ready to relax yet? We will be having a full on party on the beach house roof terrace! On return to the hotel you have some free time to dine with new friends or sleep until 'The Last Dance'
08.00 Late Breakfast to 11.00
12.00

Party 

BLUE LAGOON [Beach Party]
22.30

 Party

THE LAST DANCE [Finale]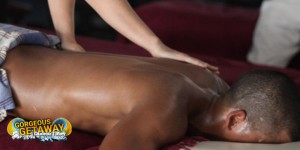 Monday 26th Sept 2016′
#Memories – time to get those photos uploaded and reminisce on the great times, jokes and great new people you met over the weekend! You're already thinking about booking for 2017…
07:00 Breakfast to 10.00
12.00 Hotel Checkout
---
At a Glance
[table id=3 /]
---
Flights
These are not included in any packages but we will have recommended flights and transfers included for those flights. Click here for transfer information
Working 9 to 5? Book half a day off work!
Outbound: Book mid afternoon flight on Thursday (15:05 Easyjet) and head straight to the airport, you'll arrive at the airport around 9pm in good time to meet us at the Ballers and Ballettes Party!
Inbound: Book the late flight on Sunday night/Monday morning at 02.45am. You'll arrive back in London at around 5am and might just make it to the office for 9am..ish! That means booking just Friday afternoon off work.
More flexible? Make it a long weekend!
Outbound: Book an early flight on Thursday and late flight on Monday. There are lots of additional things to do in Turkey! We'll be happy to recommend some options.
Cancellation Charges
You must be up to date on your installments otherwise cancellation does not apply
> 90 days [3 months] Loss of deposit only
90 – 61 days [2 – 3 months] after 22nd June 50% of payments to date
60 – 31 days [1 – 2 months] after 22nd July 75% of payments to date
30 – 0 days < [1 month] after 22nd August 100% of payments to date