Earlybird £185 (till 2nd Feb!)
[ESPRESSO_TICKET_SELECTOR event_id='2824′]

Instalments: £25 + £50 + £50 + £60
Please select deposit to secure this package. Note Flights are not included in our Hotel packages and breakfast is not included in the entertainment-only pass. Hotel rooms are based on 2, 3 or 4 people sharing a room – Each booking is per room and must be for 2 – 4 people.. Inclusive itinerary shown below. Choose additional activities and excursions to personalise your holiday!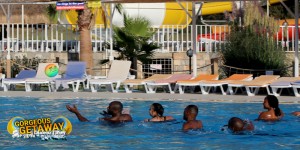 Thursday 22nd Sept 2016
'Arrivals' – We suggest you book an early flight and make the most of the day. Alternatively book the recommended evening flight (18:50 Thomas Cook arriving midnight) and head to the airport straight from work! Either way, you'll arrive at the hotel in good time for the start of activities on Friday!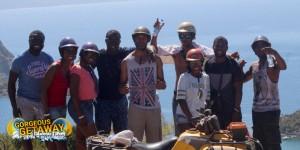 Friday 23rd Sept 2016
'Neon' – After breakfast the staff and reps will introduce themselves then get the official pool party running through the afternoon! There are a limited number of activities/excursions in the afternoon. Around 4pm we pause to allow members to get ready for the main event 'Boat cruise to a private beach and party!' On return you'll have two hours to re-cooperate and get on coaches for the first party night!
09.00 Breakfast
11.00 Hotel Welcome Meeting
12.00 Hotel Pool Party!
13.00 Book an optional Activity/Excursion
17.00 Recommended Excursion (Inclusive in Entertainment only pass)
00:00 Old Skool vs New Skool Party Night [Smart Dress]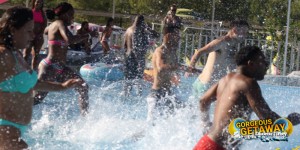 Saturday 24th Sept 2016
'Activities' -The Friday party night finishes early enough to ensure you make any chosen activity at 11am! There's a 2 hour break after activities to get your 'all white' on, ready for transfer to the biggest Aqua Park in Fetiyhe! A few hours of waterslides, wavepools and watergames then it's time to get your King, Queen or Traditional outfits ready for the 'Coming to America' themed party!
09.00 Breakfast
11.00 Book an optional Activity/Excursion
12.00 Hotel Poolside Lounge ○ Music ○ Games
17.00 'All White' AquaPark Party
21.30 'Coming to America' Themed Dinner & Party Night
Sunday 25th Sept 2016
'Relax' – Note the activities on this day start pretty late.. that's because you'll need a bit of a lie-in! At this point Go Karting and Quad Biking are not for the feint hearted. If you haven't already done so, this is a great day for a bit of shopping & lunch or that infamous Turkish massage.
13.00 Hotel Poolside Lounge ○ Music ○ Film Screening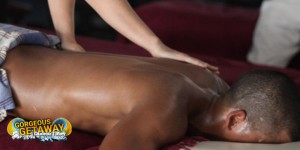 Monday 26th Sept 2016′
#Memories – time to get those photos uploaded and reminisce on the great times, jokes and great new people you met over the weekend! You're already thinking about booking for 2017…
09:00 Breakfast
12.00 Hotel Checkout
---
At a Glance
[table id=3 /]
---
Flights
These are not included in any packages but we will have recommended flights and transfers included for those flights.
Working 9 to 5? Take

one day

off work!
Outbound: Book the recommended late flight on Thursday (18:50 Thomas Cook) and head straight to the airport after work, you'll arrive at the airport around midnight in good time to get some sleep before the welcome pool party on Friday Morning!
Inbound: Book the late flight on Sunday. You'll arrive back in London at around 3am, and might just make it to the office for 9pm..ish! That means booking just Friday off work.
More flexible? Make it a long weekend!
Outbound: Book an early flight on Thursday and late flight on Monday. There are lots of additional things to do in Turkey! We'll be happy to recommend some options.