[whohit]Bronze[/whohit]
Bronze £150 (Earlybird) | £175 (After)
This package includes the following:
● Airport to hotel transfer/return
● 4* Hotel Room (2 nights)
● Breakfast (2 mornings)
Friday :-
● Poolside Lounge & Games (All day)
● Rooftop Reception (9pm)
Saturday :-
●  Daytime Pool Party (3pm)
●  Gala Dinner + Comedy (9pm)
●  Masquerade Ball (11pm – 4am)
Please note that flights are not included in any package.
Things to do

Shopping in the City
Love shopping? Hundreds of shops all over Barcelona await your visit! Our local train station is visible from the hotel, and a 20 minute journey away from the City.

Barcelona Beach
We're just a short walk away from the beach. Spend a day lazing while catching a few rays, or grab a volley ball and get some games going!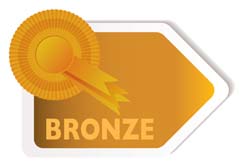 About Bronze
The basic DIY package, we'll get you out there and make sure you have a wicked weekend. You'll need to arrange any extras activities once you arrive!

BOOK NOW!